Paper Players # 386 sketch challenge
The True Gentleman suite is a wonderfully masculine DSP with a striking color scheme.  I needed a masculine thank you card and the Paper Players sketch was perfect for this suite.  
Here's my True Gentleman thank you card:
and here's the PP386 sketch:
Supposed to be a two-fer
This card was supposed to be a two-fer with PP386 and the Tic-Tac-Toe challenge.  However, I missed the entry deadline for tttc.  The TTTC challenge line I chose was twine (check), embossing (check), and polka dot (check).  It may be a tad difficult to see, but I used the Woodplank embossing folder on the Wood Textures DSP.  The Night of Navy banner has Soft Suede dots on it in addition to the lighter dot pattern.  I originally just had the True Gentleman corduroy Night of Navy ribbon across the top of the banners.  After I finished the card, I decided to add the twine thread.  The banners were attached with dimensionals, which made the process of adding twine tricky.  Enter a dental floss threader for the solution and adding the twine became an easy process.. 
The Triple Banner Punch easily created the banners I needed for this challenge.  I cropped the Night of Navy circle and the greeting circle using the Stitched Shapes die set, which is the most used die set I own.  The sentiment is from the All Things Thanks.  When everything was said and done i decided that it needed a little something.  Enter the three Night of Navy enamel shapes all lined up in a row.  I've found that the easiest way for me to line up the shapes in a straight line and even spacing is to use my paper piercer tool.  I can place the clear sheet over the card and pierce right next to the shape, then add the enamel shape on top of the tiny hole.
All Things Thanks
All Things Thanks stamp set provided the sentiment I needed.  I love the fonts on this set and they are very easy to mask or color with Stamping Write markers to get just "thanks" when needed.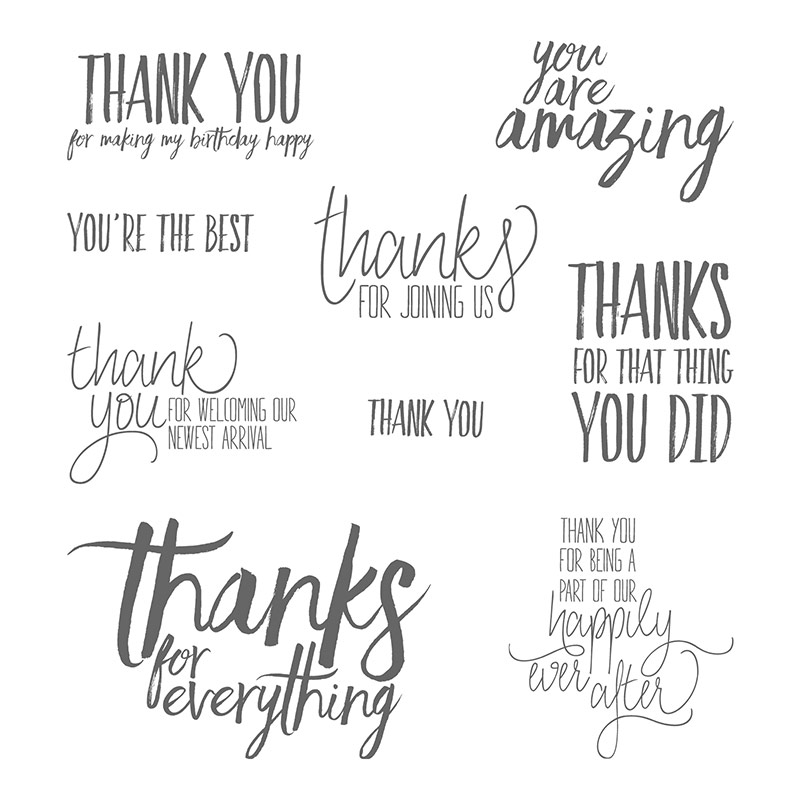 Have a Peachy Day!